Medical Advisory Board
Ideal Protein's Medical Advisory Board, comprised of highly regarded medical physicians and industry experts, provides guidance to healthcare providers who share the same goal of fighting the obesity epidemic through metabolic transformation. Working in conjunction with our Executive Medical Board, our Medical Advisory Board is responsible for ensuring the Ideal Protein Protocol is backed by the latest in science and that essential standards of outcomes, quality, and safety measures are met.
Executive Medical Board Members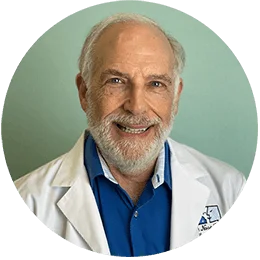 Franklin M. Douglis, MD
Chief Medical Advisor for Ideal Protein
Otolaryngology & Sleep Medicine
Dr. Frank Douglis is an Ear, Nose, and Throat surgeon (ENT) and is currently board-certified in Otolaryngology, Sleep Medicine, and Obesity Medicine. He attended Brown University and the University of Maryland Medical School. He completed his Residency in Otolaryngology – Head and Neck Surgery at the University of Maryland.
Dr. Douglis has always been interested in health. Recognizing the importance of healthy sleep, he earned board certification in that specialty. After losing 42 pounds on the Ideal Protein Protocol, he studied Obesity Medicine and earned this board certification as well. He has used Ideal Protein to promote health and longevity in his practice since 2008. 
His statistical analysis of body composition data for patients on the Ideal Protein Protocol demonstrated significant fat loss with preservation of lean body mass, and he has taught "the science behind the Protocol" at Ideal Protein events for years.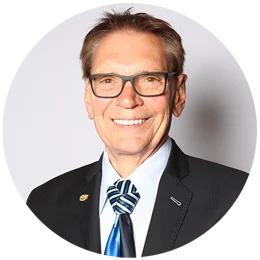 Michael P. Ciell, R.Ph
Pharmacy
Mr. Michael Ciell is a 1989 Honors graduate from the University of Florida's College of Pharmacy, a registered pharmacist, and is also certified in geriatric pharmacy. He served as a community pharmacist for eleven years, during which time he developed a keen interest in the pathophysiology of chronic diseases. In 2000 he became chief pharmacist for "ECKERD-ON-CALL," one of the largest 1-800 free drug-information services in the country and supervised 4 pharmacists and 26 pharmacy technicians.
In 2006, Mr. Ciell joined a start-up team and helped launch "Ideal Protein of America," a division of Laboratoires C.O.P., Inc. of Quebec, Canada. Ideal Protein is dedicated to better health through nutrition and specifically addresses issues related to metabolic syndrome. Mr. Ciell currently holds the position of Senior Science Advisor for Ideal Protein of America.
Medical Advisory Board Members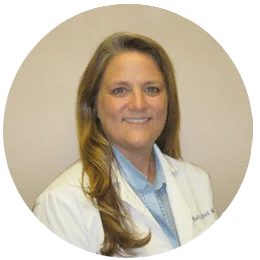 Kelly G. Bagnell, MD, FACOG
Obstetrics and Gynecology
Dr. Kelly Bagnell is a practicing OB/GYN in Polson, Montana. She received her undergraduate degree from Carroll College in Helena, Montana. She then obtained her doctorate degree from Creighton University in Omaha, NE. She was inspired to become a female specialist so completed her training in Obstetrics and Gynecology.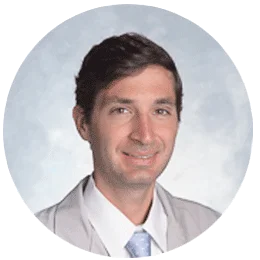 Internal Medicine, Cardiology
Dr. David Davidson is a preventive cardiologist and lipid specialist at NorthShore University Health System, where he runs the lipid clinic, the medical weight loss clinic, and helps to run the cardio genetics program.
Dr. Davidson has served on the ACC IL board of councilors as well as the Midwest Lipid Association board, serving as MWLA president 2021-2022. He participates in several clinical trials, has published research and original articles, and speaks locally and nationally about lipid disorders.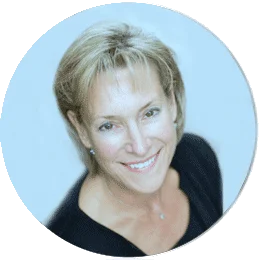 Osteopathic Medicine
Dr. Ann Kuenker is a board-certified family practice physician and has been practicing in Northern Michigan for over 30 years. Over the last 15+ years, she has developed a wellness-based approach to her practice, which includes the medically supervised Ideal Protein weight loss Protocol, medical and aesthetic skin and laser treatments, and dietary supplements for optimal health.  
Douglas G. Matzner, DC, FIACA
Chiropractic
Dr. Douglas Matzner is a board-certified and licensed Chiropractic Physician in Champaign, Illinois. He is a Fellow in the International Academy of Clinical Acupuncture, past President of the Illinois Chiropractic Society, and was the Illinois Chiropractic Physician of the Year in 2010. In addition to representing the Chiropractic profession as a member of the Ideal Protein Medical Advisory Board he is current Chair of the Illinois Medical Licensing Board and serves with five Medical Doctors and a Doctor of Osteopathy.
Dr. Matzner received his Doctor of Chiropractic degree from the National University of Health Sciences in 1981. During a 38-year clinical career Dr. Matzner provided chiropractic, acupuncture, corporate wellness programs, nutritional consultation, weight loss and prevention-based services to over 10,000 patients.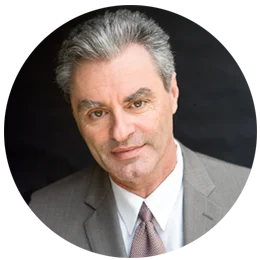 Endocrinology
Dr. Danny Petrasek is a board-certified internist and endocrinologist. He has been the supervising physician for Ideal Health LA (an Ideal Protein clinic) since its inception. Dr. Petrasek trained at UCLA where he has been on the faculty of the David Geffen School of Medicine. He received a PhD in Applied Sciences from the California Institute of Technology where he currently holds a faculty position in Biology and Medical Engineering.
Dr. Petrasek's interests focus on metabolic syndrome and insulin resistance, he developed a novel noninvasive device for measuring metabolic health, insulin resistance and inflammation and co-developed a natural supplement for reducing insulin resistance with Ferid Murad (Nobel Laureate in Medicine). Dr. Petrasek is also an editor for the
Journal of Diabetes Science and Technology and the author of several drug and biotechnology patents.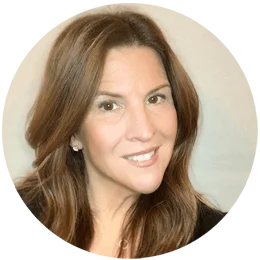 Deirdre Pizzoferrato, RDN, CDN
Registered Dietitian
Ms. Deirdre Pizzoferrato is a Registered Dietitian Nutritionist with advanced Certificates of Training in Adult, Child, and Adolescent Weight Management. Prior to her appointment to Ideal Protein's Advisory Board, Ms. Pizzoferrato served as Director of Protocol where she led innovation and development of Phases 2 and 3. She is the founder of Nutrition Nanny®, a platform dedicated to stemming the tide of child and adolescent obesity.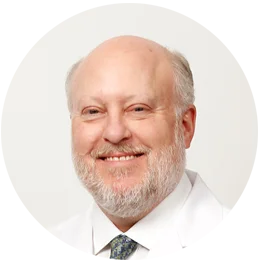 Orthopedic Surgeon
Dr. Tad Pruitt enjoys helping patients who experience pain, injuries, and crippling conditions become active again through arthroscopy, joint replacement surgery and minimally invasive techniques. He attended Texas A&M University, majoring in history and medical sciences. After graduating Magna Cum Laude, he entered Texas A&M's College of Medicine and earned his Doctor of Medicine degree. Dr. Pruitt then went to the University of Arkansas for Medical Sciences, completing an internship and an orthopedic surgery residency.
Dr. Pruitt is board certified by the American Board of Orthopedic Surgery and is a Fellow of the American Academy of Orthopedic Surgeons. He also is a member of the American Medical Association, the Arkansas Medical Society, and the Pulaski Medical Society.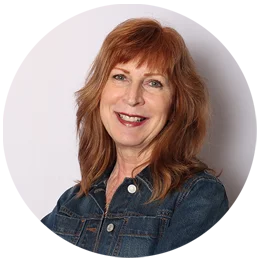 Obstetrics and Gynecology
Dr. Vicky Sherman received her BSN (Bachelor of Science in Nursing) from Indiana University and her MD (Doctor of Medicine) from University of Arizona.  She completed her OB/GYN residency at Methodist Hospital Indianapolis in 1993 and moved to Tucson, Arizona where she was in private practice for 23 years before joining OB/GYN of Indiana (now part of Axia Women's Health). She's a mother of five.  Her interests include hiking, yoga, knitting, and piano-playing. She volunteers yearly on a medical mission trip to Honduras. 
 In 2019, she completed a two-year fellowship in Integrative Medicine through the Andrew Weil Center for Integrative Medicine and has incorporated this holistic approach to medical care into her practice. In 2014 she introduced Ideal Protein into her practice and has seen many patients achieve access with weight loss and wellness through the Ideal Protein Protocol.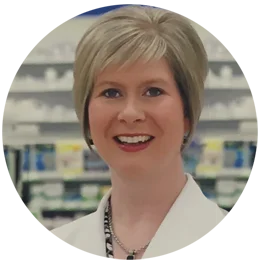 Pharmacy
Ms. Kelly Haggerty graduated from the Dalhousie College of Pharmacy in 1998 and has been in community practice in southern Ontario in both chain and independent pharmacies as a staff pharmacist, pharmacy manager, and store owner. Her specialty designations include a certificate in pharmacy for Management of Oral Anticoagulation Therapy, certificate in Travel Health from International Society of Travel Medicine, and she is a Certified Menopause Practitioner (North American Menopause Society). She has worked with the Pharmacy Migraine Network since 2020 and has been a clinic owner/provider with Ideal Protein since 2013.
Ms. Haggerty won the Commitment to Care Award for Overall Patient Care in Canada 2015 and Ontario Magnum Opus Award for Advanced Practice 2013. She also served as a chair of Remedy's Rx National Advisory Council.
Learn more about partnering with Ideal Protein
"*" indicates required fields